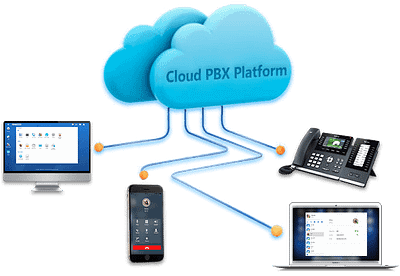 Moving your phone system to the cloud may seem like a daunting task but we assure you there are several great advantages to making the big leap. We here at Networkcherry offer an enterprise grade UCaaS (Unified Communications as a Service) platform that will ensure your business has the right communication tools to keep up with an increasingly connected world and a more mobile workforce. Our cloud based phone system has all the features you want with the reliability you need!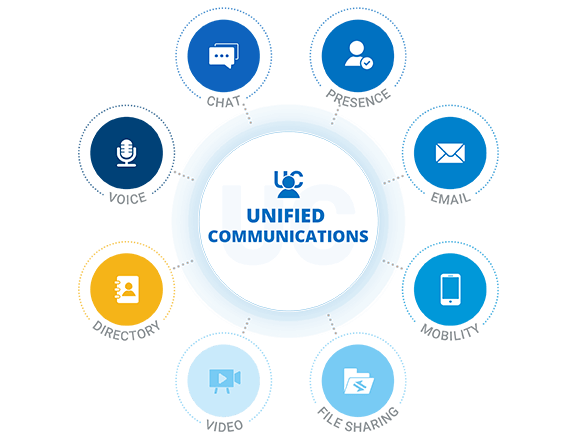 Our UCaaS solution offers you:
Enterprise grade telephony services
Meetings (audio/video/web conferencing)
Unified messaging
Instant messaging and presence (personal and team)
Communications-enabled business processes
​Mobility solution (Business SMS desktop and mobile apps)
​Salesforce, Click-to-Call, Outlook Click-to-Call, Microsoft Teams and other Integrations
​Web Fax Solutions (E-mail to Fax, Fax to E-mail, Virtual Fax line, etc)
​True Unified Communications as a Service (UCaaS)
99.99% Uptime with Geo-Redundancy
​A team of telecommunication experts always ready to help!
Our cloud business PBX services are powerful, flexible and reliable yet still very affordable. We use a per user business model and offer discounts based on the number of users your business requires. We respect your time and we don't want our potential customers to jump through various hoops to find out our pricing structure. As such we present you with our transparent pricing structure below.  Of course volume purchase discounts apply and for that you would have to give our sales team a shout.
Business User – $21.95 /month
Call-Centre User – $31.95 /month
Phone Line (DID) – $2.50 /month *this fee is waived at the moment due to a special promotion*
ReachUC Plus Android/iOS app – $2.50 /month (Standard ReachUC is free – for the small additional cost ReachUC Plus is totally worth it)
Virtual Fax Service – $5 /month
Business SMS – $5 /month (allows you to both send and receive SMS from your business line!)
Voicemail Transcription – $5 /month
Call Recording – $5 /month
Microsoft Teams Connector – $7 /month
We look forward to becoming your trusted communication solution provider!