Your head should not be in the cloud but some of your IT infrastructure definitely should!
You probably don't realize how many of the services you already use are cloud based. The cloud doesn't have to be a scary place to keep your data. With a proper structure in place and expert guidance relying on cloud services can bring your business great cost savings and simply your IT infrastructure.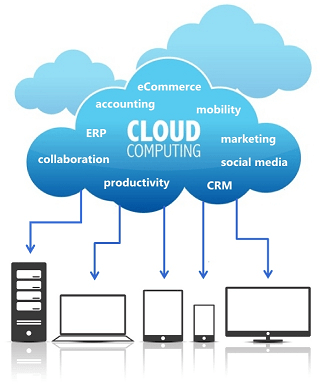 IT Cloud Services we offer:
Cloud based business e-mail hosting – Microsoft 365 Hosted Exchange, Google Workspace, etc
Cloud based workstation and server backup
Cloud based CRM, Accounting and Invoicing services
Cloud based virtual desktops
Cloud based file storage solution
and more!
center center;background-repeat: no-repeat;padding-top:0px;padding-right:0px;padding-bottom:0px;padding-left:0px;'>
Networkcherry is your cloud solutions expert!
Whether you have a big or small cloud infrastructure project or just want to make use of a few cloud IT services to improve your productivity we are here for you. We have experts on hand to help you sort through the myriad of solutions and products to find exactly what suits your unique business the best.
Give our friendly sales team a shout to discuss further!